Gold Collection One Pound Ship Series
Images courtesy of Mark Goldberg of Goldberg Coins and Collectables.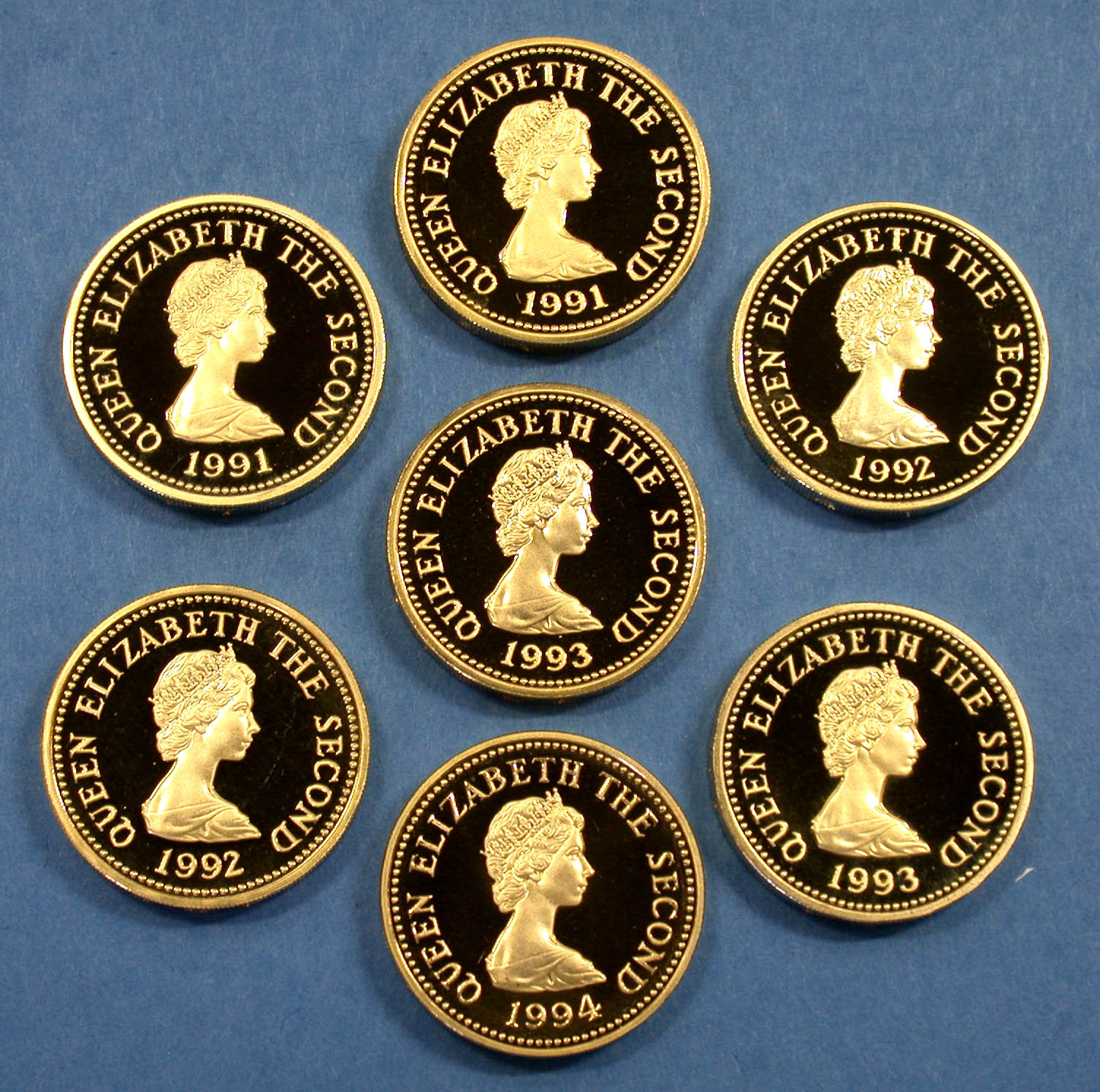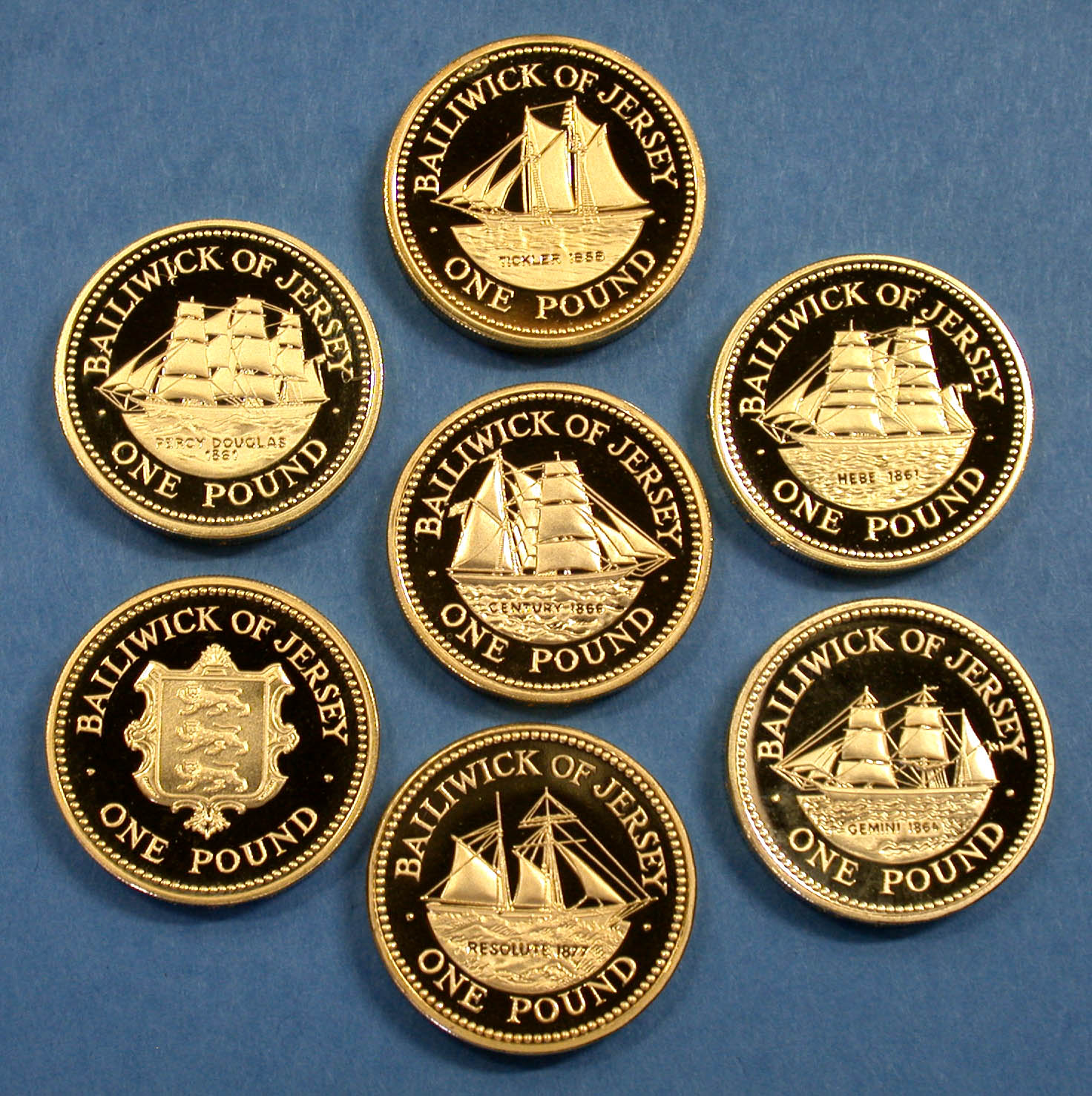 This exceeding rare and sensational 1991-1994 Jersey Shipbuilding Series includes seven one-pound Proof gold coins. The coins are Piefort which is double the thickness of a normal issue. The coins measure 22.5 mm in diameter, but the weight of each coin is .5794 ounce of gold for each coin and a total gold content of 4.0558 ounces in the set of seven pieces. Just 250 of each coin was issued in gold.